It's officially Spring in Arizona — and that means Phoenix's hotels are booked up with visitors anxious to bask in the sunshine and locals eager for a staycation. Spring is when Phoenix is truly in bloom, luring visitors in with hundreds of outdoor events in the season. And after seven years of delivering mobile IV therapy during its most popular time of the year, we feel confident in recommending Phoenix's best hotels to you here. Hop around by category or scroll through it all— however you cruise through the blog, know that we've got you covered.
Phoenix's Ultra-Luxe Hotels
The Sanctuary and The Four Seasons at Troon are two of the most luxe resorts Phoenix has to offer. If a par-72 championship golf course and exquisite views of the city are your thing, read on for your next big Phoenix vacation.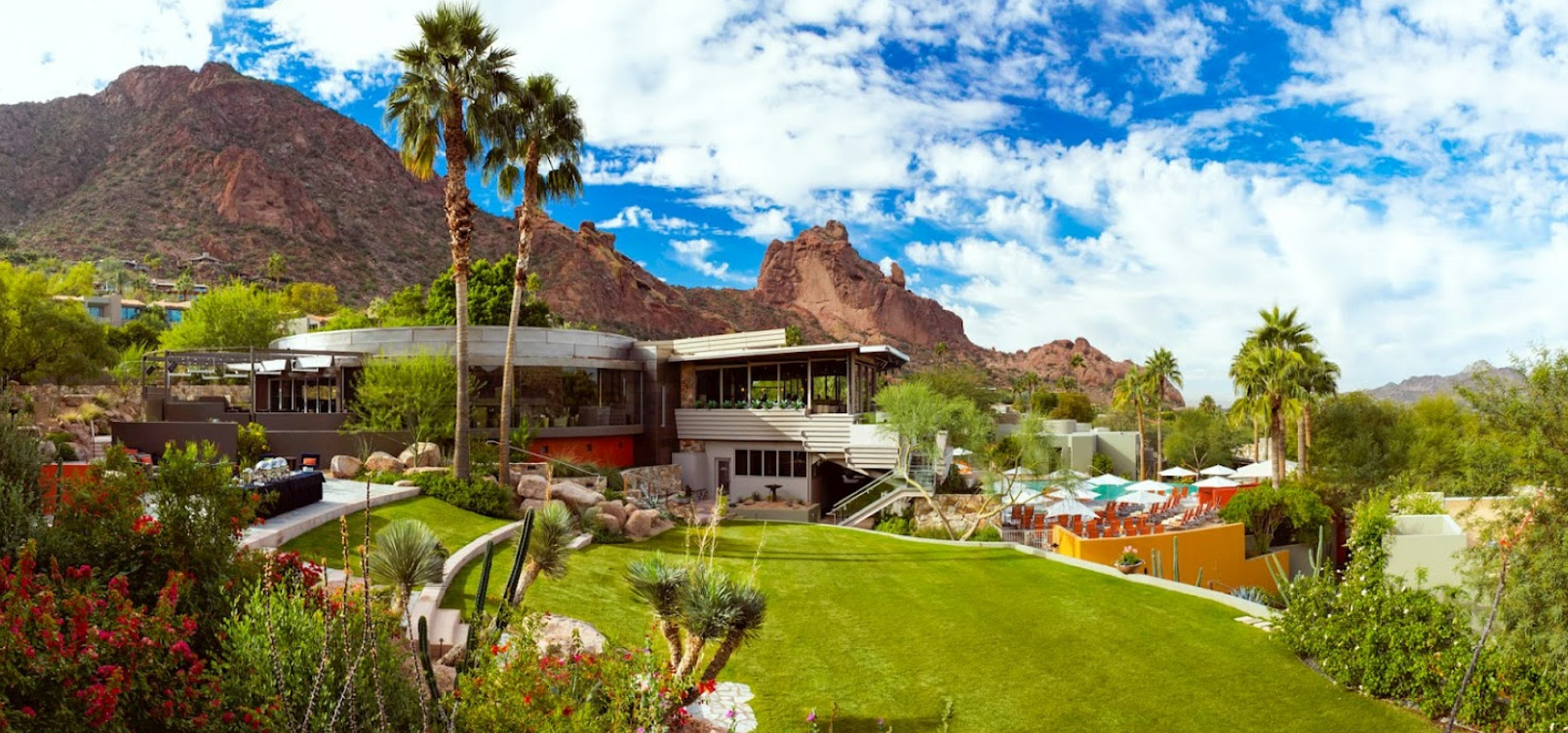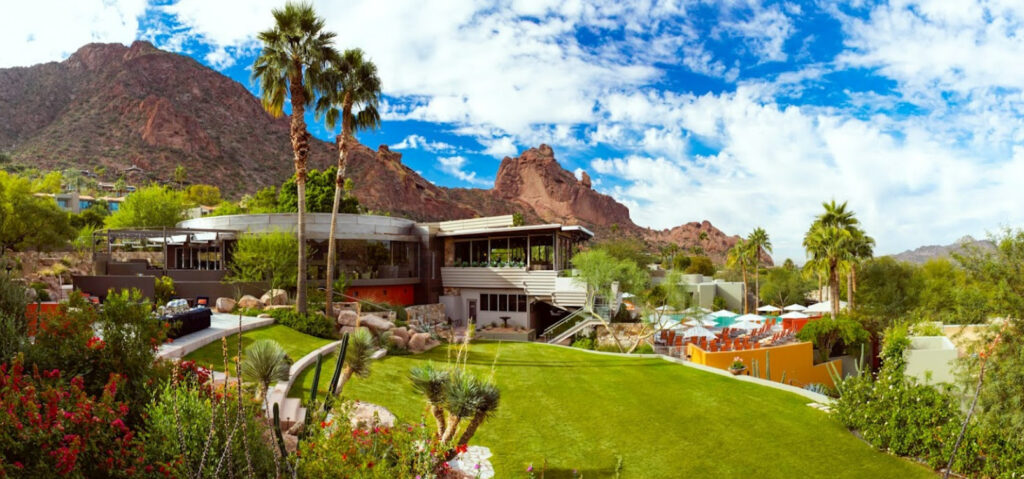 The Sanctuary, Camelback Mountain
The Sanctuary is a beautiful resort nestled into the north side of Camelback Mountain. And it feels just like that — a sanctuary. This gorgeous, exclusive property is tucked back on a winding and unassuming desert road that makes the resort feel like a surprise once you happen upon it.
The Sanctuary is the ideal hotel if complete and absolute rejuvenation is on your list. Toting some of the best views of the valley, The Sanctuary is a place people like to linger longer and take it all in. A world-class spa experience coupled with the best fine dining in the city makes for a stay that's hard to beat. If taking a deep breath is on the agenda, stopping in at The Sanctuary is a must. Don't have time to stay but want to see what there is to see? Grab brunch at Elements instead and enjoy the view.

The Sanctuary, Camelback Mountain
5700 E McDonald Dr
Paradise Valley, AZ 85253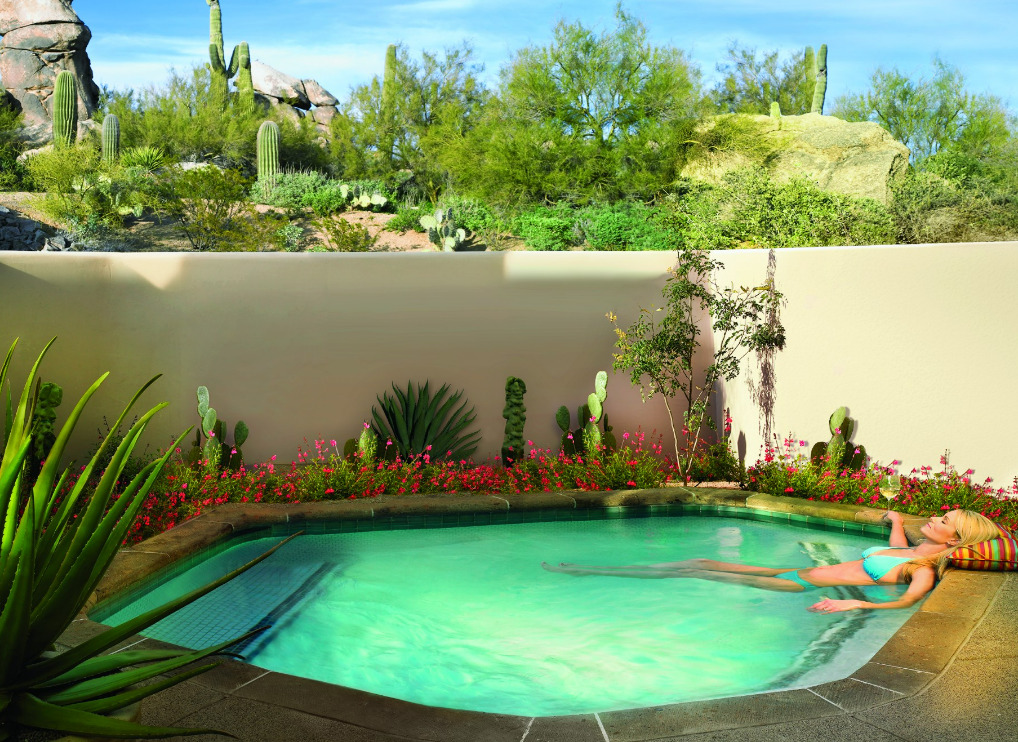 Four Seasons Resort Scottsdale at Troon North
While Troon is a trek outside of the Phoenix metropolitan area, every mile is worth the drive. Troon North is a beautiful landscape of manicured desert that spans acres and acres. If you love to golf, Troon's two championship golf courses should be on your to-do list.
Deluxe casitas are perfectly placed throughout the resort and the views are nothing short of jaw dropping. Spend time in your own personal spa, sip on the finest cocktails you have ever had, or bask in the sun by the pool — the choice is yours.

Four Seasons Resort Scottsdale at Troon North
10600 E Crescent Moon Dr
Scottsdale, AZ 85262
The Aesthetically Pleasing
While all the hotels we have included in this blog are top-notch, the following offer a modern flair of aesthetic design that can't be imitated. If art, design, and history are what you crave, you can't miss out on these resorts. Beyond the exceptional customer service and luxurious bedrooms, you'll find amazing cuisine, culture, and an unbeatable experience.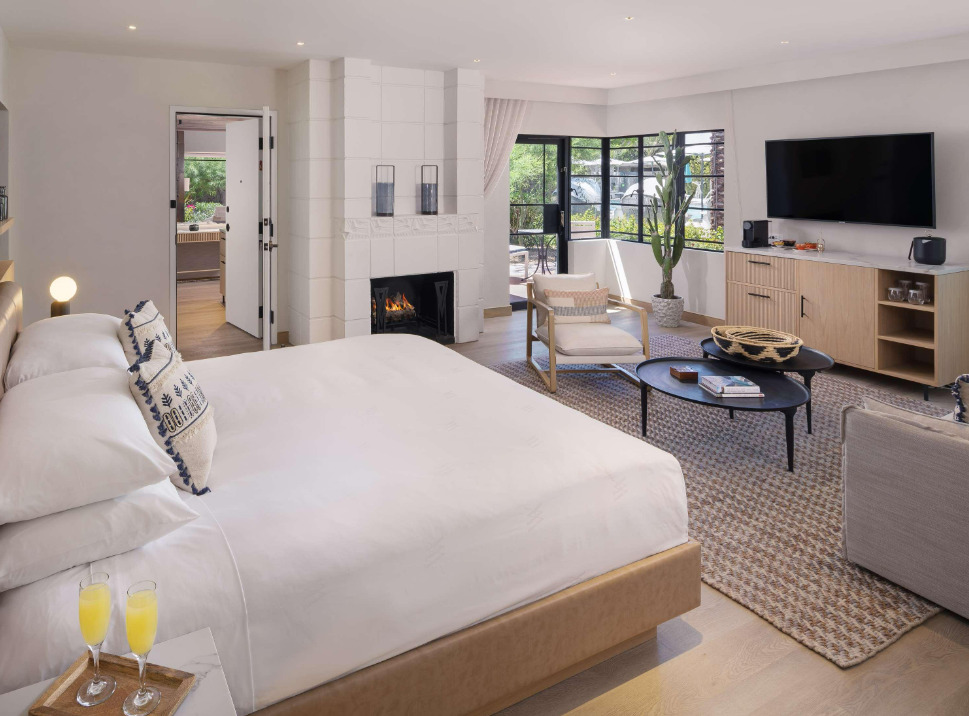 Arizona Biltmore, A Waldorf Astoria Resort
Steeped in rich history, The Arizona Biltmore has everything you could ever want from a resort. Built in 1929, this historic Phoenix gem plays on its deep roots with modern art-deco design but with a traditional twist. Upscale meets family-friendly at The Biltmore with new, renovated pools and a water slide. The Biltmore is centrally located and near freeways for easy access to anywhere in the valley. Dabble in Arizona's rich and glamorous history at The Biltmore — you won't regret it.

The Arizona Biltmore
2400 E. Missouri Ave
Phoenix, AZ 85016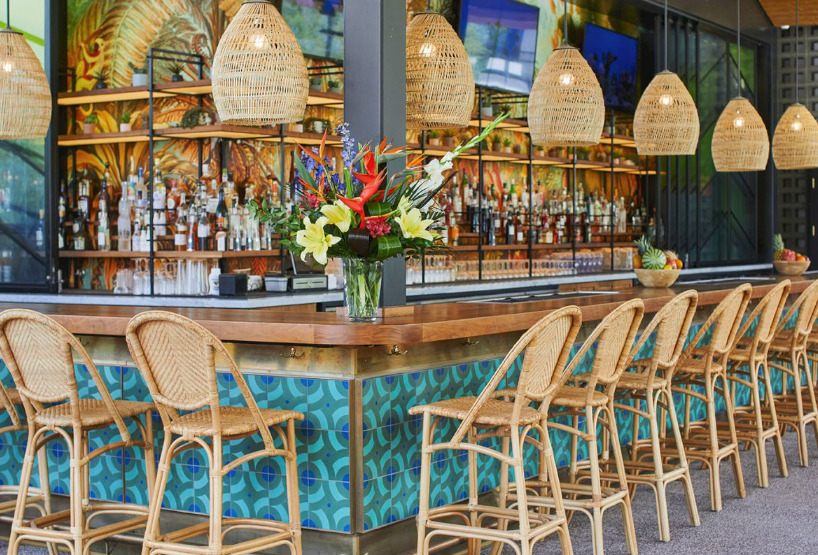 Rise Uptown Hotel
A local favorite, Rise Uptown Hotel has amazing amenities to offer. Not only is Rise Uptown placed directly in the center of the city, but the hotel is rich in Phoenix history as well. This historic Phoenix hotel used to be two separate mid-century office buildings. The remodel in 2018 restored the mid-century flair while morphing the space into a contemporary boutique hotel. Not only is Rise rich with history, but it has a lot to offer, too — like glamorous guest rooms, an exciting roof-top bar, and the always fun Lylo Swim Club .

Rise Uptown Hotel
400 W. Camelback Rd.,
Phoenix, AZ 85013
Make The Best of Your Stay
While the weather is warm and the sun is out, you may find yourself experiencing symptoms of dehydration. Drinking water is a fantastic way to beat the heat, but so is IV therapy. What could be better than lounging in luxury while also feeling hydrated, healthy, and well-rested?
As mentioned before, IV Revival is a mobile IV therapy service. That means we will deliver and administer IV therapy to your hotel, house, or office space. The fact that we are mobile creates endless possibilities for our clients. In a big group or a bachelorette party? No problem. Too hungover to move? No big deal. We will come to wherever you need us to be.

Imagine lounging in your personal patio spa at Troon while sipping a green juice and receiving IV therapy. What could be better? Book with us and dream of your reality.